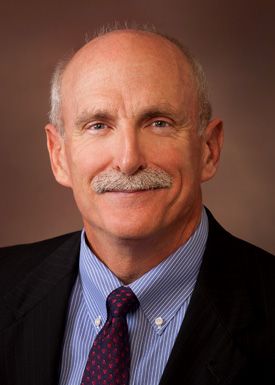 The team here at the Law Office of David S. Bouschor, II P.C. is pleased to congratulate our lead attorney, David S. Bouschor, II, P.C. for making it on the Best Lawyers in America© list thanks to his hard work and achievements in the areas of collaborative law and family law. We deeply appreciate working with a model member of the legal community and are excited for the recognition he has earned.
Mr. Bouschor is the founding attorney of our office, which he established back in 2000. For more than twenty-five years, Mr. Bouschor has dedicated his legal practice and professional efforts helping Texas families get through family law issues, as well as guardianship and probate matters.
Mr. Bouschor's past achievements and accolades make his inclusion in Best Lawyers in America© no surprise. After earning his Juris Doctor in 1991 at the Southern Methodist University Dedman School of Law, Mr. Bouschor focused his efforts as a sole practitioner on family law. In 1995, he was Board Certified in Family Law by the Texas Board of Legal Specialization.
Mr. Bouschor is also the founder and current President of the Denton County Alternative Dispute Resolution Program (DCAP)—a non-profit organization focused on supporting the community by providing low-cost mediations for Denton Country residents and their families. Mr. Bouschor also founded the Denton County Bar Family Lawyers Section in 2001.
What Is Best Lawyers®?
Best Lawyers® is an organization that recognizes and publicizes the accomplishments and professional reputations of hardworking attorneys across the country and compiles their names on a list. Best Lawyers® develops its list based on a five-step methodology involving peer nomination and review.
Attorneys make it onto the Best Lawyers in America© list through the following steps:
Step one: Members of the legal practice nominate a fellow attorney for inclusion on our list.
Step two: Members of the legal community review and provide feedback on nominees and their work.
Step three: The Best Lawyers® team collects and reviews the feedback on each nominee.
Step three: The Best Lawyers® team confirms the eligibility of the nominees, looking into their backgrounds.
Step five: Best Lawyers® notifies the offices and law firms of each candidate about the results of the selection process, and publishes the final list for widespread consumption.
Consult the Law Office of David S. Bouschor, P.A. Today
If you need quality advice about a legal matter involving Texas domestic relations law—such as divorce, child custody, and guardianship—you can benefit from the experienced legal counsel of an attorney who specializes in family law. Attorney David S. Bouschor is a Board Certified Family Law Specialist who is committed to helping you find a fair and just resolution to your legal dispute.
Call the Law Office of David S. Bouschor, P.A. at (940) 202-8323 or contact us online today to schedule an appointment about your case. Se Habla Español.